Your glazing plays a crucial role in the way your home feels and functions so we've made finding the right glass as simple as it should be.
Introducing Solux-E, a double-glazed low emissivity glass from AGP (Architectural Glass Products). It offers year-round comfort and a warmer, drier and healthier home. Solux-E is the all-in-one option to help you get the most out of your glazing.
What is Solux-E?
Solux-ETM is a low emissivity (Low-E) coating on the glass, which is virtually invisible. It is incorporated into a double-glazed unit, improving the level of insulation in your home. Solux-E is applied to the inside surface of the exterior glass pane, protecting it from the elements.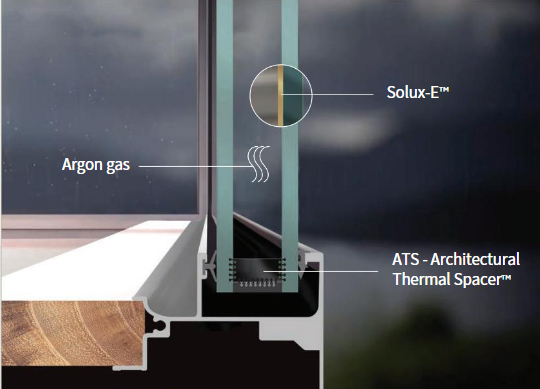 What does Solux-E do?
Solux-E reduces the amount of heat that passes through the glass while still letting natural light through, improving the thermal efficiency of your home. In warmer months, it reduces the sun overheating your home without restricting your light and view. In cooler months, it reduces the amount of heat that escapes.
Blocking excessive heat
Solux-E lets in the sun's visible light pass through but reflects the 'sunheat' back out again. With less heat entering your home, there's less need for air-conditioning to keep it cool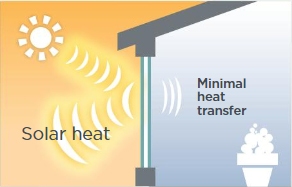 Retaining heat
Solux-E reflects the warm air in the home back into the house rather than escaping through the glass. This reduces the energy needed to keep the home warm in cooler months.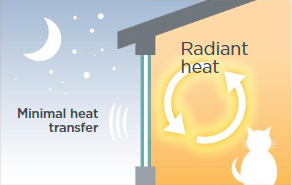 Filtering UV light
Solux-E helps protect furnishings in the home from fading by reducing the amount of UV light that enters through the glass.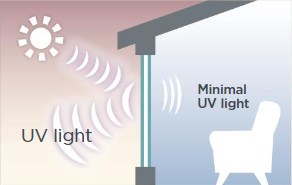 Warranty
AGP double glazed units come with a 12 year warranty – two years longer than the current industry standard or legislative requirements. All AGP products meet or exceed the requirements of the NZ Building Code.